Barcarole GA VH15-048-0021
Memorial page, deceased at 17.1.2021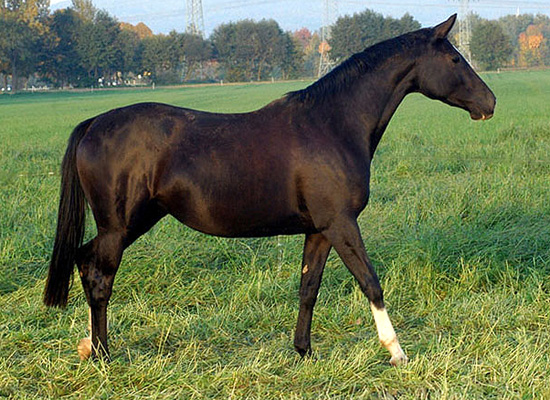 © Hämelschenburg
Virtuaalihevonen / SIM-game horse
Name: Barcarole GA
Gender: mare
Breed: Westphalian
Date of birth: 01.01.2015 (VHKR)
Color: black
Height at withers: 166 cm
Pedigree: Ben Vivace EVM - Schneewittchen EVM
Owner & breeder: Ionic / S VRL-00329
Discipline: show jumping
Level:
Information in Finnish for VRL register
Syntymäaika: 1.1.2015
Sukupuoli: tamma
Rotu: westfalen
Omistaja: S VRL-00329
Temperament and behavior
Wanna ride Barcarole? Great! That's easy enough, just sit there and the mare will do whatever you want to. Or something remotely resembling what you try to do. Barcarole looks and feels (at least for inexperienced rider) very obedient and easy to ride but the truth is that it isn't really doing anything. It needs an experienced and determined rider to get it on balance and really work through the gaits and movements.
Foals
Shows and results
| Date | Discipline | Class | Organizer | Result |
| --- | --- | --- | --- | --- |
| - | - | - | - | - |